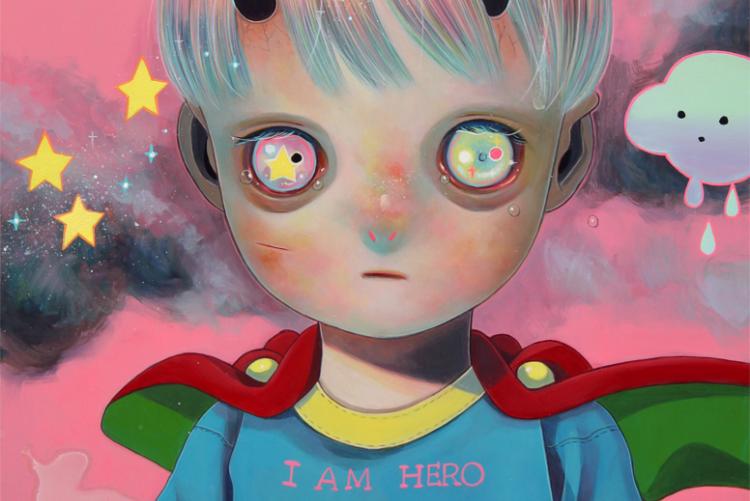 Hikari has partnered with iCanvas to bring you these beautiful new canvas prints of her latest pieces! Available today for the first time are 6 new open edition prints that you can't get anywhere else: "Dream Child", "Darkness", "Blue Horns, Red Scarf", and "Children of this Planet" series #22, #26, and #29. This release features works from Hikari's second major solo exhibition, "Recycling Humanity" which debuted in January at Corey Helford Gallery in Los Angeles.
"Children of this Planet #29"
Purchase here
To celebrate the release, iCanvas is hosting an instagram giveaway! For details on how to enter, head over to their instagram page at @icanvas_art here - Hurry, contest ends Tuesday, March 29th at 10:00pm CT!
"Dream Child"
Purchase here
These works are now available in a variety of sizes, ready to hang, with hanging accessories included and no additional framing required. Shop Hikari's collection at iCanvas here.
"Children of this Planet #26"
Purchase here
"Blue Horns, Red Scarf"
Purchase here
For more fun products by Hikari, please click on the "Shop" link at the top of the page!