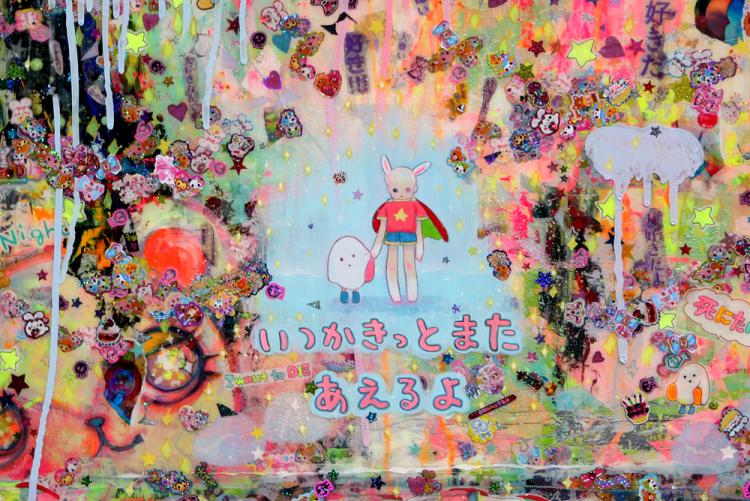 Hong Kong based gallery Over the Influence is in New York organizing their debut pop-up exhibition. Hikari's painting "Epic Annihilation" will be on view, alongside artists like Invader, Cleon Peterson, and Vhils. The pop-up will be at 393 Broadway in Soho, and will run from June 16th to 23rd. There will be an opening event on Saturday June 17th, from 5pm to 10pm, and the pop-up daytime hours are from 11am to 6pm.
Epic Annihilation
Acrylic, oil, stickers, and paper collage on canvas
27.6" round
To inquire about Hikari's painting, please email the gallery at [email protected].
Over The Influence is a Hong Kong-based gallery dedicated to vibrant contemporary programmes featuring works by radical and influential artists. By collaborating with private and public institutions around the world, Over The Influence's goal is to contribute to the emergence of a new generation of impactful contemporary artists. The gallery develops an ambitious and eclectic program of exhibitions while offering total freedom of expression to its artists. Founded in Hong Kong, Over The Influence is proud to announce the opening of a second gallery in Los Angeles in October 2017.