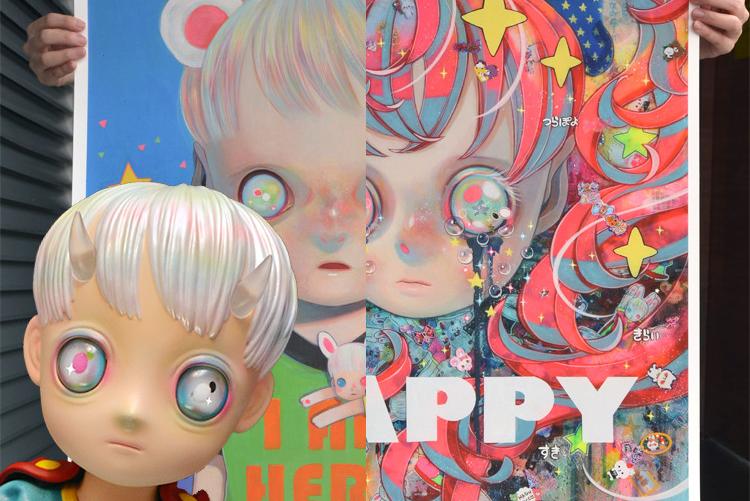 Hikari Shimoda's highly-anticipated debut art figure "Child of This Planet" is finally here! The figure will be available for pre-order tonight at 10pm EST by APPortfolio Asia online.
Hikari Shimoda's "Child of This Planet", produced by APPortfolio
Material : Mixed media, ABS, PVC
30.2 x 20.5 x 25.5cm
Hand-numbered, Limited to 300
$405
As a special offer, APPortfolio is also offering the figure with two limited edition prints of Hikari's paintings, "Inverted World" and "Children of this Planet" #34, edition of 75 each, signed and numbered. These prints were a YO'HOOD Event exclusive last year, and this is the first time they have been made available online.
Hikari Shimoda's "Child of This Planet" art figure
+ 2 limited edition prints
$605
Any figures not sold during the pre-order will be made available to purchase on October 15th, 10:00pm EST. All orders ship in early November. Don't miss your chance to own this beautiful, super limited edition piece!
Be sure to keep up-to-date with all of Hikari's projects by following her on Instagram, Facebook, and Twitter.