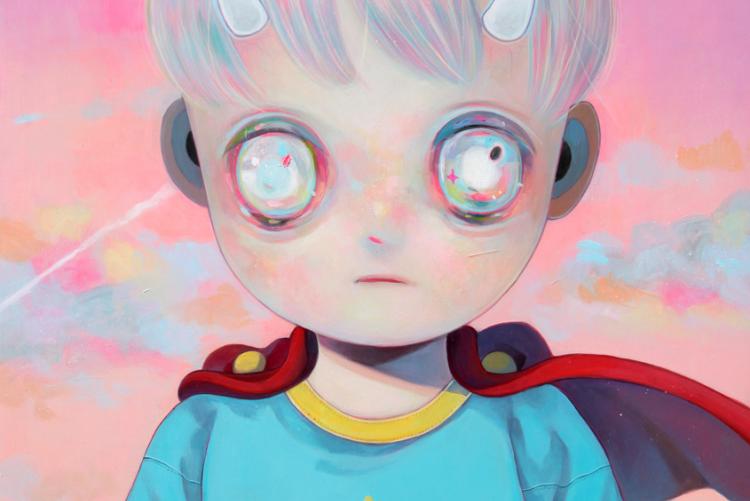 Coinciding with the release of her sold out art figure, APPortfolio Asia is about to drop an exclusive, limited edition print of her inspiration - Hikari's painting Children of This Planet #14 has been faithfully reproduced as a beautiful giclee edition of 75, signed and numbered.
Children of This Planet #14
Limited Edition of 75
Printed on 16"x19", 300gsm Entrada Rag paper
Signed and numbered by Hikari
$100
The print will be available to purchase on APPortfolio's website at 10:00pm EST on November 17th, and shipped worldwide. Check out these cute pics of Hikari signing the prints!
We'd like to thank all of Hikari's fans who purchased the bust, which sold out in under a minute!! Orders are shipping now.
Be sure to keep up-to-date with all of Hikari's projects by following her on Instagram, Facebook, and Twitter.