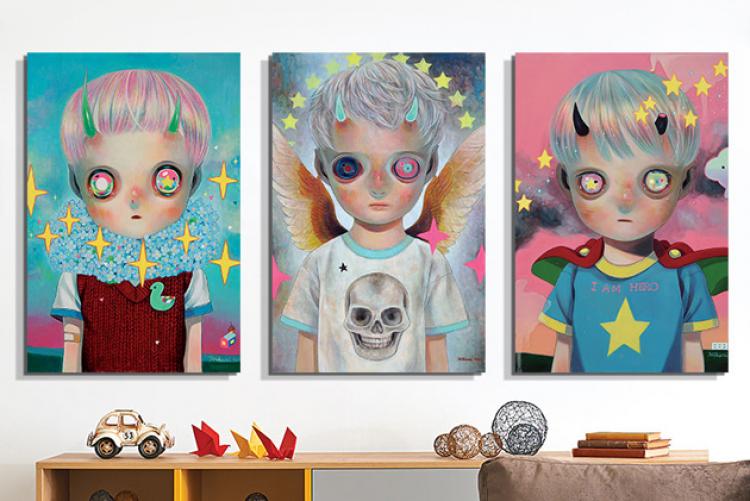 Happy holidays! Hikari's print partner at iCanvas is having their annual Black Friday sale, and this Friday is the best day to purchase her new art prints! All of Hikari's canvas prints are 65% off! The US shipping & returns are also free! Just use promo code HIKARI5 at checkout.
"Whereabouts of God: Nobody" #2
Purchase here
Hikari recently partnered with iCanvas to bring you beautiful canvas prints of her latest pieces. She worked together with iCanvas to make sure every print is a perfect, high quality reproduction of her original paintings, long sold out. Available for the first time are new open edition prints that you can't get anywhere else from her "Nobody" and "Death and Angel" series.
"Whereabouts of God: Nobody" #3
Purchase here
Prints are available in a variety of sizes, ready to hang, with hanging accessories included and no additional framing required. Shop Hikari's collection at iCanvas here!
"Death and Angel" #1
Purchase here
"Death and Angel" #4
Purchase here
For more fun products by Hikari, please click on the "Shop" link at the top of the page!