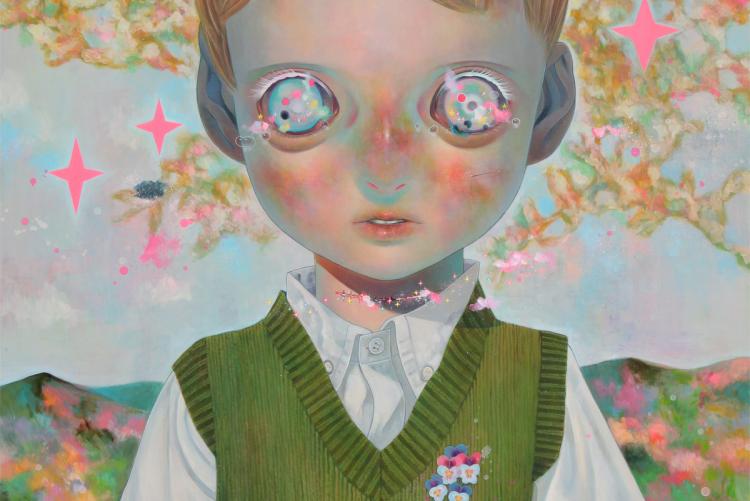 Just in time for the holidays! Hikari has partnered with iCanvas once again to bring you these beautiful new canvas prints of her latest pieces! Available today for the first time are 3 new open edition prints: Whereabouts of God- Nobody #1, I Do Not Know My Enemy - Boy, and I Do Not Know My Enemy - Girl.
This release features works from Hikari's most recent major solo exhibition, "Memento Mori" which debuted in January at Corey Helford Gallery in Los Angeles. Hikari is currently getting ready to debut an all new series of paintings next month, January 13th, 2018 at Corey Helford Gallery - stay tuned here for a preview!
Whereabouts of God - Nobody #1
Purchase here
I Do Not Know My Enemy - Boy
Purchase here
These works are now available in a variety of sizes, ready to hang, with hanging accessories included and no additional framing required. Shop Hikari's collection at iCanvas here.
I Do Not Know My Enemy - Girl
Purchase here
For more fun products by Hikari, please click on the "Shop" link at the top of the page!