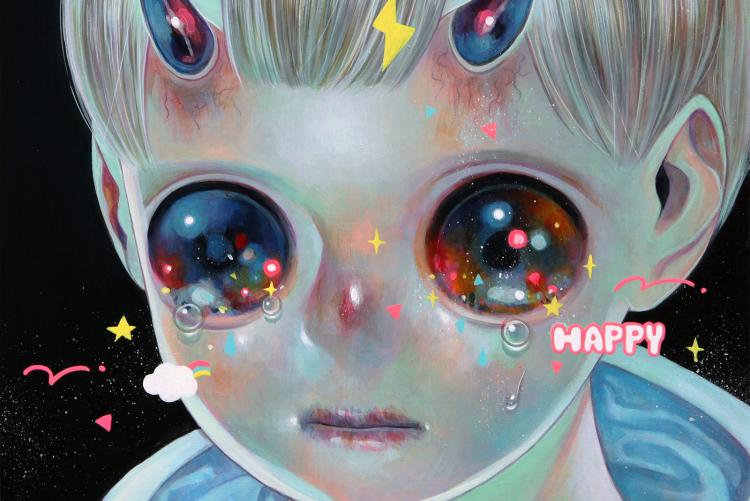 Corey Helford is celebrating their "Lucky" 13th anniversary this year! Congratulations and big thanks to the gallery for all the love and support over the years!!
April 2019 marked the beginning of a two-month celebration, consisting of two massive group exhibitions, the first being The Fine Art of Street and Graffiti, featuring world-renowned muralists. The second part of the Lucky 13 Anniversary celebration is an exhibition of the best in Pop Surreal and New Figurative. Hikari is participating in the second part of the show with a new painting entitled "Empty Innocence".
"Empty Innocence"
13" x 13"
Oil on canvas
$2,500
About her inspiration behind the piece, Hikari shares: "This work depicts the child's transparent pureness and presence, and the premonition that something exists hidden behind the expression."
Corey Helford Gallery's Lucky 13th anniversary exhibition will be on view May 18th through June 22nd. For previews and purchase inquiries, please contact [email protected].
For more information, please check out the gallery's website- you can also RSVP on Facebook!
Corey Helford Gallery
571 S Anderson St (Enter on Willow St)
Los Angeles, CA 90033
Tel: (310) 287-2340
Hours: Tuesday-Saturday: noon to 6pm