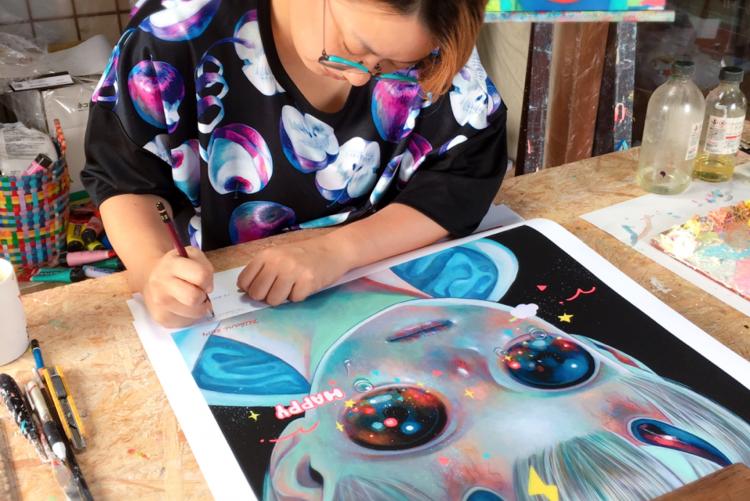 Eyes on Walls will drop a time limited edition print of Hikari's painting "Empty Innocence" this Friday! The original painting has been faithfully reproduced as a beautiful giclee limited edition, signed and numbered with a certificate of authenticity.
"Empty Innocence" Time Limited Edition
21" x 21.5" (28" x 28" framed)
Giclee on Bright White Acid Free 230gsm Premium Matte paper
Signed and numbered, embossed, with Certificate of Authenticity
$175 ($275 framed)
The print will be available to purchase on Eyes on Wall's website at 12:00pm EST Friday, September 13th, 2019 until 11:59pm EST on Sunday, September 15th, 2019. Timed releases run for a limited time, and when the time runs out, orders are closed and the edition is set to the number of prints ordered.
About the original painting, which is sold out, Hikari shares, "There seems to be 'something undescribable' about the pure innocence, or what I call a 'transparent existence', of children. This work reflects those ambivalent implications." Check out these pics of the original in progress!
Be sure to keep up-to-date with all of Hikari's projects by following her on Instagram, Facebook, and Twitter.