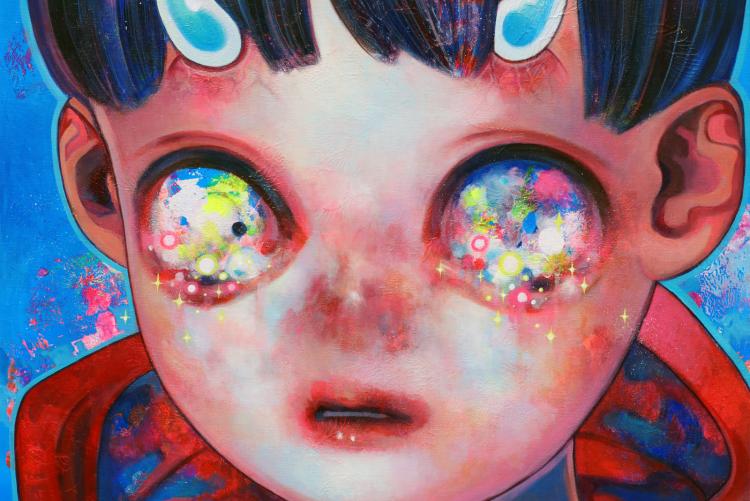 Happy 15th Anniversary to Corey Helford Gallery!
To celebrate this milestone anniversary for the gallery, Hikari has created a special new painting entitled "Touch the Heart". About her painting, Hikari shares: "It's an impulsively made work, but I feel like I've grasped something new creatively that will lead to the next."
"Touch the Heart"
Oil and acrylic on canvas
28.6" x 28.6"
(Sold)
Promising to be one of the highlights of Los Angeles' Spring art season, CHG's 15-Year Anniversary Group Exhibition will be an immersive gathering featuring outstanding new works from over 100 artists. Part two of the group show will premiere at CHG on May 22nd, with more details and the line-up to be announced.
CHG's 15-Year Anniversary Group Exhibition will be on view April 10th through May 15th at:
Corey Helford Gallery
571 S Anderson St (Enter on Willow St)
Los Angeles, CA 90033
Tel: (310) 287-2340
Temporary hours: Thursday-Saturday: noon to 6pm