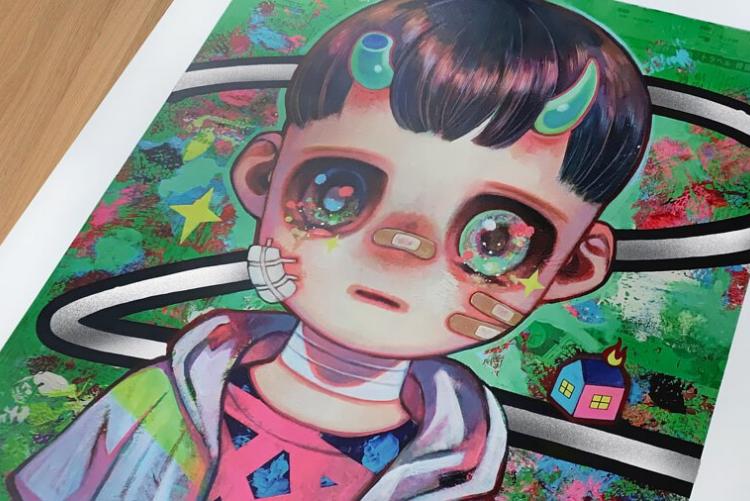 Available this Saturday, August 21st at 6PM PST, Apportfolio is offering this gorgeous limited edition of Hikari's new painting, "Living Now #3". The original painting is a part of Hikari's new series, entitled "Living Now", which was featured in her recent exhibition at Megumi Ogita Gallery in Japan.
Produced by JOLI AME
Color: 4C
Material: Lithographic with (part of ) Hot Stamping and Embossing Effect.
Size: 60cm (H) x 50cm (L)
Limited Edition of 300
Numbered and Signed COA
+ NFC electronic anti-counterfeiting technology

Available exclusively online at Apportfolio.
On the inspiration behind the painting series, Hikari shares: "I have always created portraits of children as a concept. Their appearance, "everyone, not anyone," is also a mirror of the real world. 2020 was a year of great disaster. Many were hurt and distressed. It was also a year when great anxiety and fear became a common language for humankind. I drew the figure of a person who lived in 2020 as a person who seems to have many scratches and [the portrait is] seemingly disturbing. In the background, I collage newspapers to represent the modernity of the time that the work was created and to suggest that the present is the past."
Check out more photos of the print below!