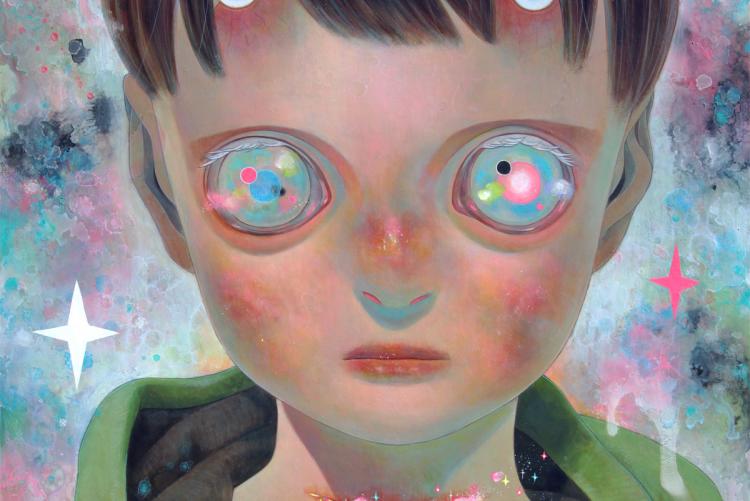 Hikari's painting Whereabouts of God #23 drops as a limited edition fine art print through Prints on Wood starting tomorrow, August 30th. These 10x10" fine art prints are printed on 1/2" sustainable Birch wood with a bright white finish, and come signed & numbered with a certificate of authenticity in an edition of 25pcs only.
Whereabouts of God #23
10 x 10"
Fine art wood print on 1/2" sustainable Birch, bright white finish
Limited edition of 25
$80
Hand signed and numbered certificate of authenticity plus a signature card on back of each print.
Whereabouts of God #23 is Hikari's first print on wood, depicting a horned-child donning a starry scar. The painting first made it's debut in her exhibition at Corey Helford Gallery earlier this year, Memento Mori. "Whereabouts of God" is an onoing series begun after the Great East Japan Earthquake and accident of Fukushima Nuclear Power Plant occurred in March 2011. The scars shown on the characters' necks represent a sort of 'Chernobyl necklace.'
Hikari shares, "No one knows if Fukushima's children will wear a similar 'Fukushima necklace' in the future or not, and the possibility shouldn't be ruled out. So, I painted these scars as warnings about the future, while the twinkling stars around the scar represent my personal, happier wishes for our future."
Be ready for release on Prints on Wood's website August 30th at 10am PST here!